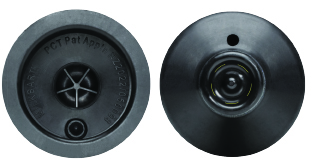 5 slit opening controls milk flow.
Minimizes cross sucking.
Helps rumen development.
Snaps on quickly and easily.
Use on one calf and see the change: She will take longer to drink. You will see a lot of saliva. She will gain weight. She will be more settled after feeding. After a few days, nutritional scours will be less. The controlled flow helps prevent raw milk entering the intestines so nutritional diarrhea is reduced.