Standard 3-in-1 rear door with adjustable vent
Adjustable roof vent
Bottom air vents
Completely opaque
Molded from heavy gauge plastic, no need for a steel frame
10 year limited warranty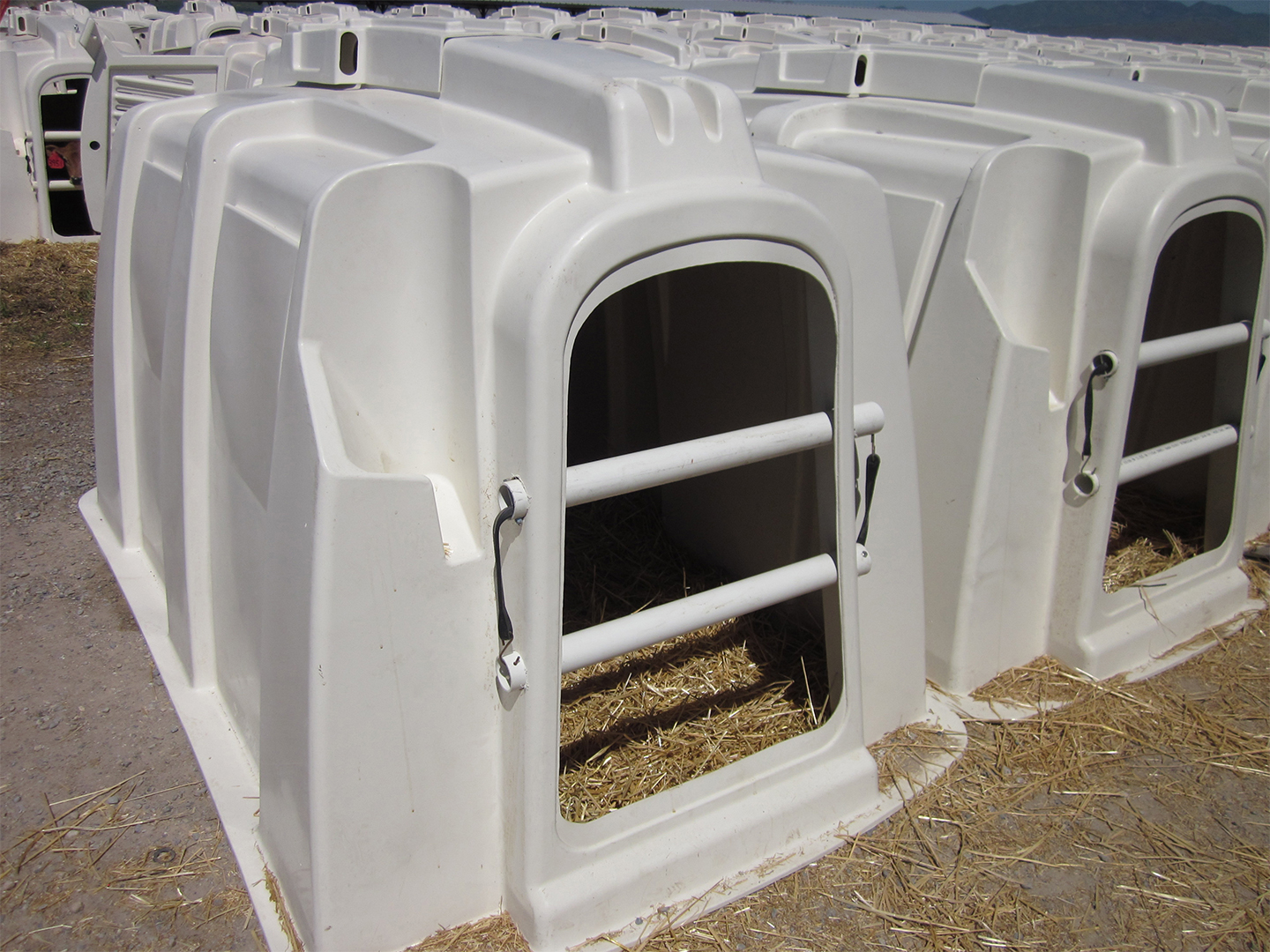 Deluxe EXL Hutch. Designed with a built in bottle holder for feeding inside the hutch. Larger size allows calves to stay in the hutch longer. Shown with optional front pipe kit.
SL Dimensions

Outside Dimensions
87"L x 49"W x 55"H
Inside Dimensions
79"L x 44.5"W x 50"H
Fence Dimensions with Hutch
150"L x 49"W
Hutch Weight (including Fence)
80.5 lbs
EXL Dimensions

Outside Dimensions
97.5"L x 62.5"W x 56"H
Inside Dimensions
90.5"L x 56.5"W x 51"H
Fence Dimensions with Hutch
158"L x 62.5"W
Hutch Weight (including Fence)
113 lbs
Wire panel is made from galvanized steel. Features exclusive 4" grids, Jersey cows don't get stuck in the squares, has 11 horizontal wires, which is one more than competitors. 42" H x 72" D x 48"W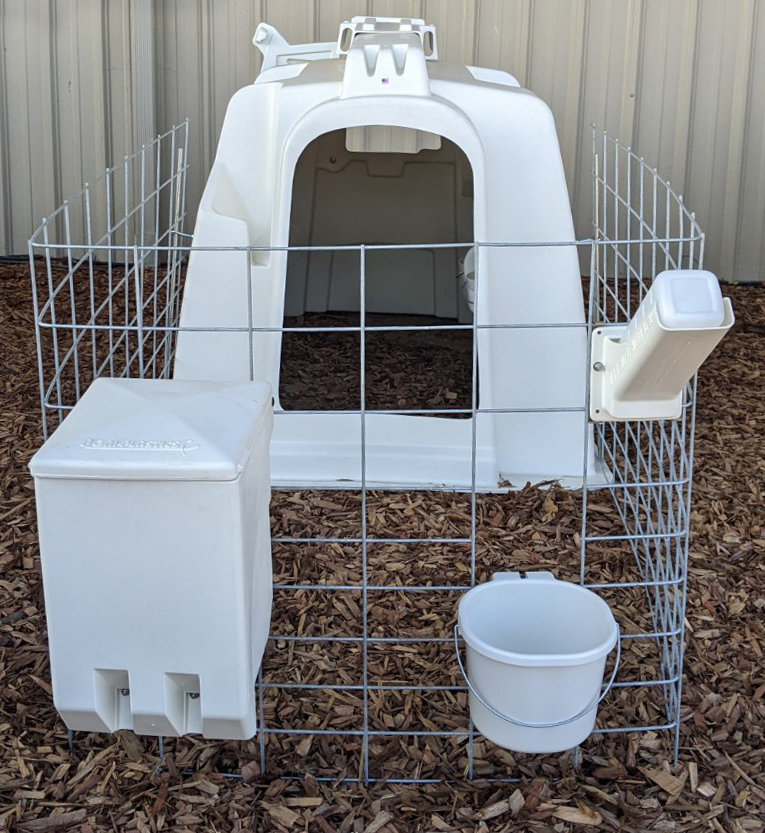 Shown with Optional Fence Mount Grain Feeder