Hanging Feed Troughs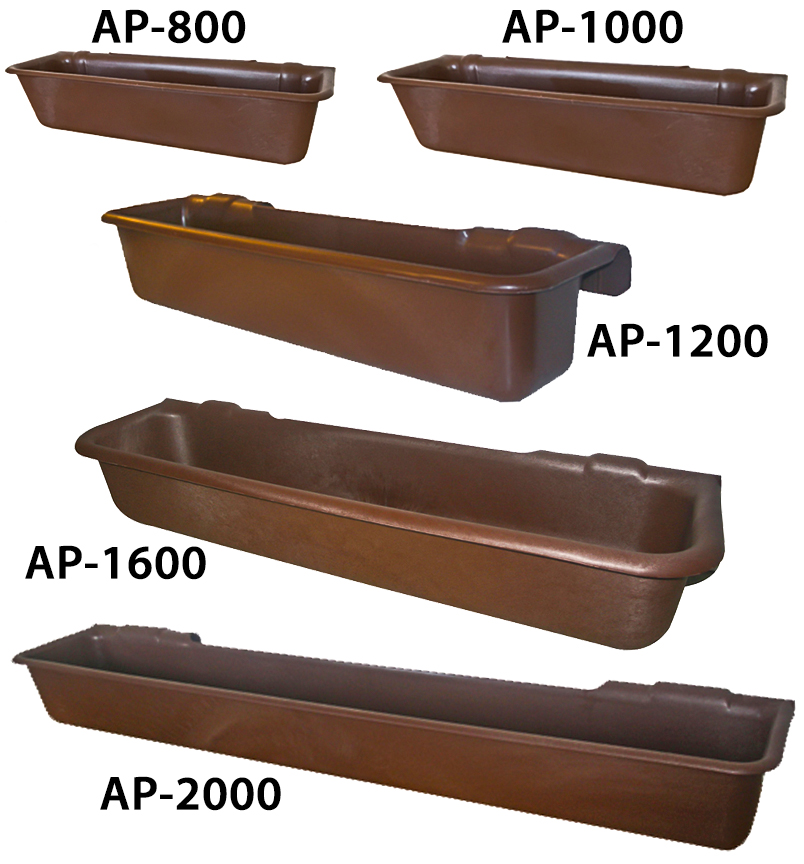 Perfect for milk, grain, water etc. Heavy duty and durable, direct mount so they are easy to attach and remove. Smooth rounded corners inside and out for easy cleaning, very economical, multiple sizes available.
AP-800 -31.5"L x 8.5"H x 14.2"D
AP-1000 - 39.4"L x 9"H x 13.4"D
AP-1200 - 47.6"L x 9"H x 13.8"D
AP-1600 - 63"L x 11"H x 20"D
AP-2000 - 78.7"L x 15.8"H x 8.7"D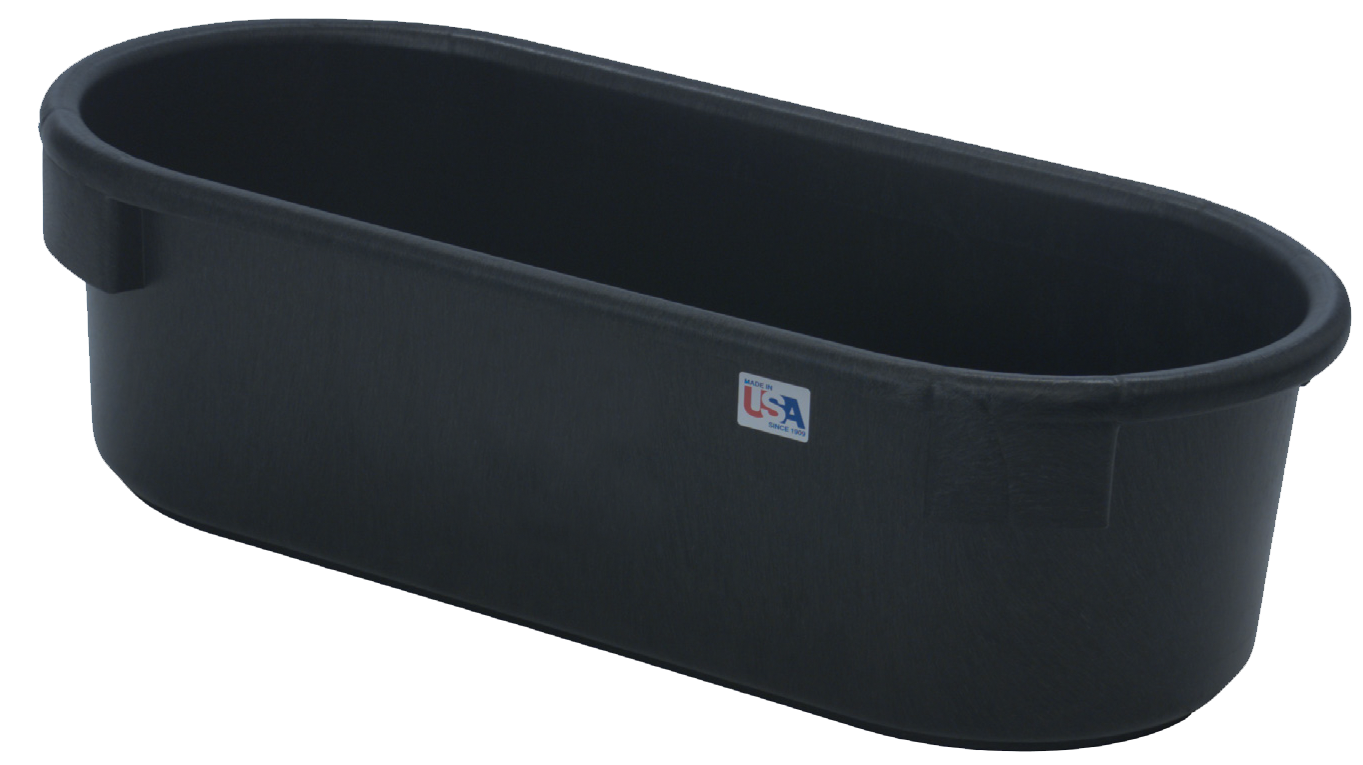 Optional water trough available.